Indianapolis Motor Speedway Hotels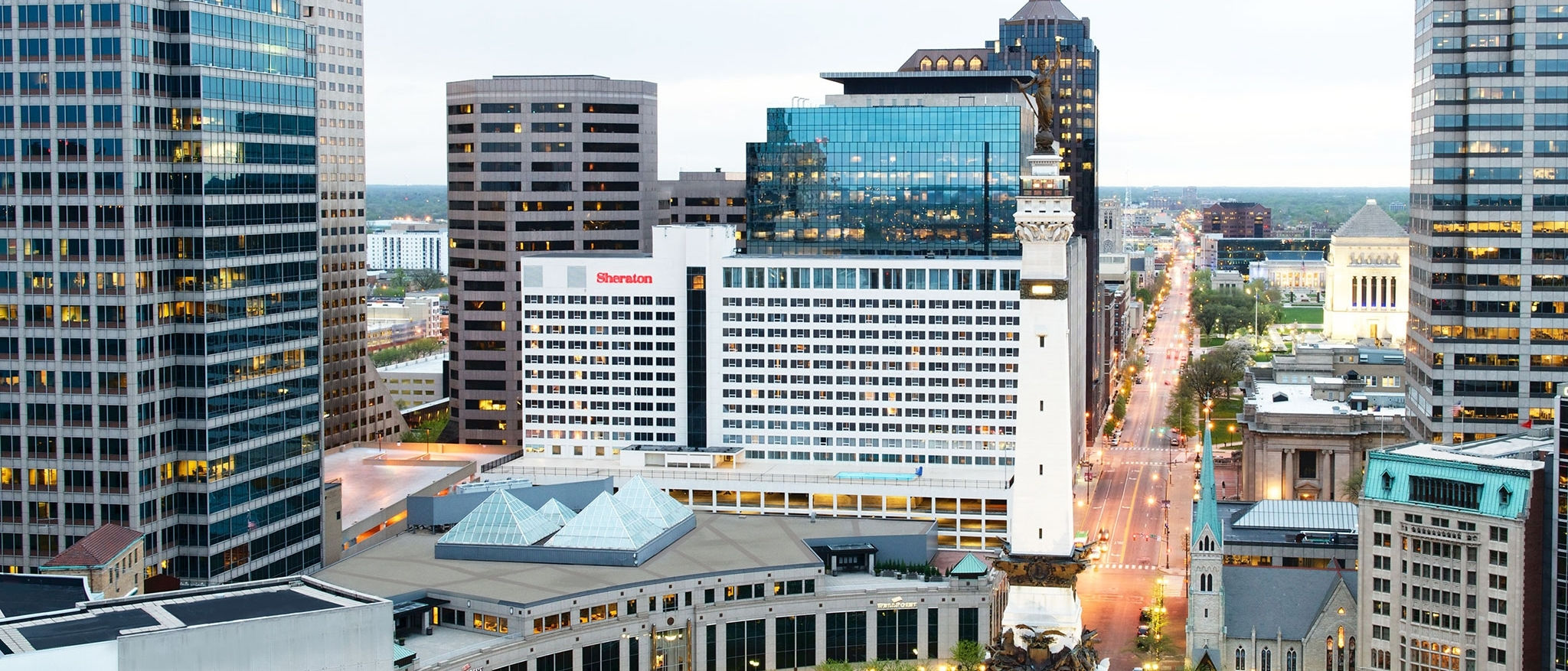 Our Indianapolis Motor Speedway hotel is located just minutes from the "The Brickyard," the largest sporting facility in the world. With a capacity for approximately 400,000 spectators, the track welcomes world-class fans to the famed banked oval track for three of the highest profile races each year; including the Indianapolis 500, the Brickyard 400 and the Red Bull Indianapolis GP. For race aficionados, we highly recommend the facility tour which begins at the visitor center and includes a visit to the remaining three-foot wide section of exposed brick - at the start/finish line.
Begin planning your weekend trip our Indianapolis Motor Speedway hotel. Each year the summer racing season is highlighted by three marquee races. Leading up to these spectacular races, families and racing enthusiasts are given the opportunities to visit with pit crews, watch racers jockey for the pole position and tour the facility.
Will Call/Box Office Location

The main gate is at the West end of the Motor Speedway, off West 16th Street

Transportation

: Our Indianapolis Motor Speedway hotel is located approximately 7 miles from the raceway

A 15-minute drive
Shuttle service is available and our concierge staff gladly assist with shuttle reservations

Parking

Infield Parking: Limited free parking is available on the infield for oval events only
Outside Parking: There are many paid lots that offer pre-paid and drive-up availability
How well do you know the Indianapolis Motor Speedway? Check out some "fun facts" of the storied track:
Was the first racing facility in the world to incorporate the word "Speedway" into its name
The track is considered relatively "flat" by American standards yet "high-banked" by European
The Speedway was designated a National Historic Landmark in 1987, the only such landmark affiliated with motor racing
Johnny Aitken holds the record for most total track wins with 15 victories - but interestingly, never the Indianapolis 500
The term "The Brickyard" refers to a time when over 3.2 million bricks circled the track
Three drivers: A.J. Foyt, Al Unser and Rick Mears have all won the Indianapolis 500 four times
The first motorsport event held on the track was on August 14, 1909, and consisted of seven motorcycle races
There were no races from 1942-1945 during the U.S. involvement in World War II, and many locals believed after the war the speedway would be turned into a housing development
Arie Luyendyk holds the record for winning the fastest Indianapolis 500 with an average speed of nearly 186 mph
It is customary for the champion to drink a glass of milk in victory circle
NASCAR first was brought to Indianapolis in 1994 and the race is known as the Brickyard 400
The Indianapolis 500 is raced in a counter-clockwise rotation even though the Grand Prix road course is run in a clockwise rotation